Telemark Reviews from the Tele Tracks Team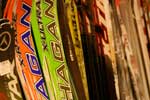 Choosing your next piece of Telemark Kit?
Isn't it difficult to make sure you make the right choice? With so few outlets selling a full range of telemark ski equipment, not to mention the latest kit, it's hard to compare different products.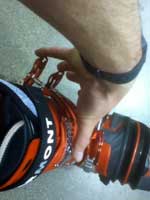 Ask other Telemark Skiers
Personally, I love chatting to people on the hill, it's a great opener - "How're your boots?", not only do I get to meet loads of tele skiers but I also get some interesting feedback. The problem with other people's opinions though, is that it's hard to truly gauge their level just chatting - are they the same level as you? Are they more or less powerful, heavy, skillfull? Do they need the same things that you do from their kit?
Try telemark gear before you buy!?
We're very proud to announce that from Autumn 2013, you can test NTN gear with us. We have a stock of Scott NTN boots, mounted with Rottefella NTN Freeeride bindings and Scott Mission skis. Come and test the latest NTN kit before you buy it. Check our stock of Scott NTN Test telemark equipment.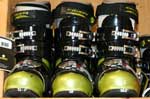 Tele Tracks - helping you make the right telemark choice
Not only can we offer you the chance to test NTN equipment but we've also put together some telemark equipment reviews to help you make an informed decision, we've teamed up with a group of Val d'Isere's most passionate telemark skiers to review a range of telemark gear. We've also got some great buying tips to help you make the right choice. Enjoy...
If you found this useful - please give us a 'Like'....
Our Telemark Kit Reviews
NTN - the great debate
Keep up to Date
Want to keep up to date with telemark events in the UK and Europe, hear about special offers and coaching courses? Sign up to our monthly newsletter.
The Telemark Reviews
NTN - the great debate
Who on Earth are Tele Tracks?